With 24 five star reviews on yell.com, you can be sure I provide an honest, professional service.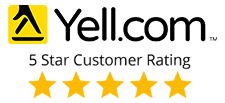 "Great Service - Fast, Friendly & Efficient removal of wasps nest in chimney! Great Job."
Steve
"Very quick to respond, great communication and wasp nest removed efficiently! Thank you!"
Nikki
"Great Guy and genuine service you will will not be disappointed . Having discovered a concern and possible pest problem thanks to our Yorkshire terrier ( who kept sniffing and barking at a certain location ) we decided to call various pest control companies. Cost being the main factor !! I chose Dave ... his commitment to our our concerns was met with sincere professionalism and he felt with issue honestly and methodically .. the price was NOT extortionate. Very Genuine guy . Thank you so much Dave."
Bobby and Joanne
"Over the years Dave has sorted Moles, Wasp Nests and Rats out for us all with minimum fuss and excellent value for Money. Highly reccomend."
Dan B
"We had a real problem with a Wasp Nest, we had called out a man who wanted a fortune, a friend gave me Daves number, He was there within an hour and all the wasps were gone in 30 minutes all for a quarter of the price we were quoted by the other man. Amazing. Very friendly and Efficient. Thankyou."
Mary Jukes
"An ongoing internal Rat issue was solved by Dave in Two visits. He went above and beyond in finding out how the Rats were getting in, two other previous companies had never tried! They were getting in from the sewers which is exactly what Dave had said, He arranged a camera survey which found the problem, once repaired we have never had a problem since thanks to his expert knowledge. Highly recommended, cost efficient service."
R. Turner
"On 29/07/20 I noticed a honey bees nest in our front hedge. I searched for a. local pest control and contacted 'Dave' www.molefree.co.uk' he arrived promptly, 30mins after making initial call. Dave remained professional through out dealing with job in hand and clearly very knowledgeable on subject. I felt at ease. I was not charged for removal of honey bees nest as Dave explained this service was free. Even though I did not require to pay for service, Dave spent over 1hr and did not compromise the quality or standard and ensured a positive result. I would not hesitate recommending his service to others and will use it again. A massive thank you! Thanks Evans."
Manj M